"The
freedom
of
Alpine
life...
....oh beautiful Alpine world! A star rises up to the air, up to heaven"
This is a popular mountain song, about a landscape of rising peaks and bizarre rocks. This fascinating alpine atmosphere at Rosengarten amazes the heart and the eye - the heart of the South Tyrolean mountain world.

The mountain chain glows at sunset. A natural phenomenon, which is a unique spectacle every time. Here, the mountains are the conductors, and are pleased to let strangers and guests join in with their play. The breath-taking panoramic view of the majestic rock formations of the Rosengarten, idyllic alpine pastures and fascinating details lets the individual human become part of this natural spectacle.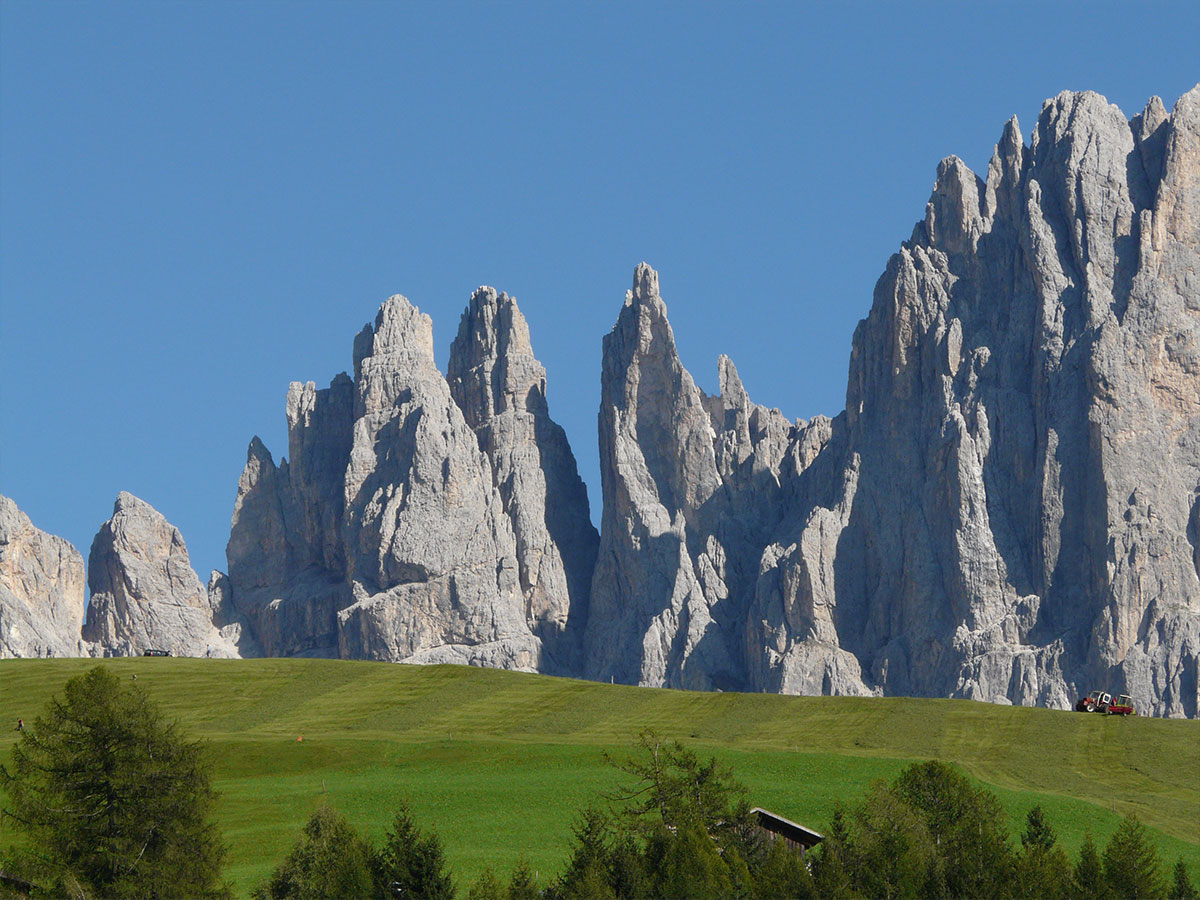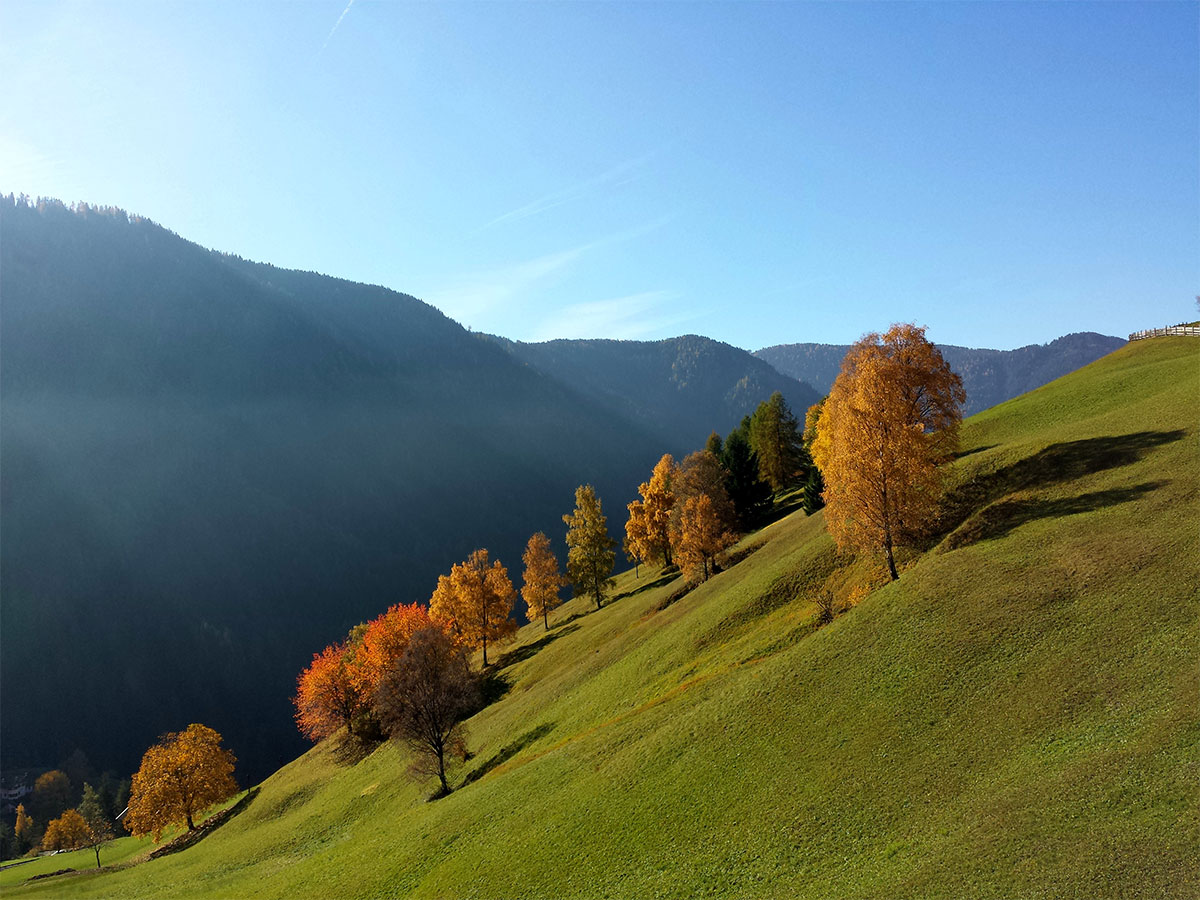 The quiet position far away from noisy traffic lets time stand still for a moment. In this very moment, you notice the language of nature with roaring rivers, whispering winds and the playful singing of birds. It all merges to a symphonic concert of physical and spiritual wellbeing.

This oasis of relaxation created by nature surrounds the visitor, and attracts everyone with its magical power, unforgettable acts and lasting memories.

Our Alphotel Panorama provides the best seat in the house for this spectacle.